Presentation to EuroGuidance Network

"Youth in transition" was presented as part of the Euroguidance seminar October 2nd in Denmark: "The role of guidance and counselling in planning further education, training and career for pupils in secondary and upper secondary education."
Danish partners Moeve and UU DANMARK were invited to give a presentation of the project: background and scope, target groups, interim results, etc., as well as to give recommendations for working with this kind of developement projects in the framework of Erasmus+.
See presentation in Prezi here.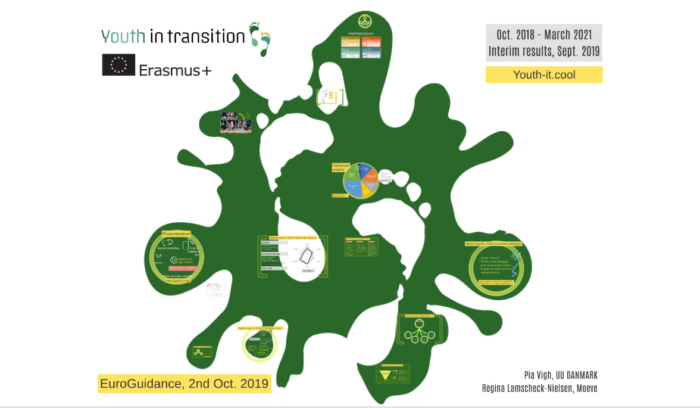 The seminar was hosted by The Danish National Agency of Erasmus+: Ministry of Higher Education and Science.
---